Become a Certified Instructor or Register to Attend one of our Personal Defense or Active Shooter Classes.
Schedule and Register For America's #1 Concealed Carry Classes  Train Thouroughly and Confidently...Don't Settle for a Basic Pistol Course!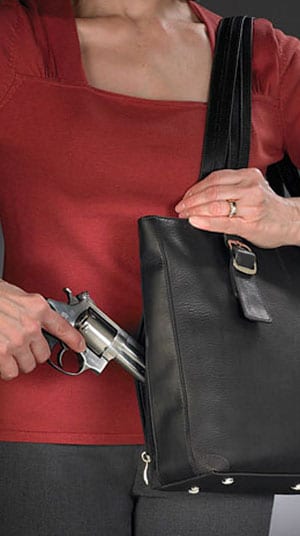 USCCA Concealed Carry and Home Defense
This nationally known course is the flagship course of the United States Concealed Carry Association and is used by many governing agencies around the country as required training for Pistol Permit and Concealed Carry Licenses. Taught by a USCCA certified instructor, this course is more comprehensive than courses generally required in New York for Pistol Permits. The course not only addresses handgun training but also carrying a handgun safely and confidently. In addition the course teaches home defense, how not to be a victim, conflict avoidance, understanding the legal use of force and how to protect yourself legally following a self defensive action. The course employs state of the art graphics, laser pistol training and a separately scheduled live fire range session. The course is friendly to the novice shooter as well as to those more experienced in handling a handgun. The course textbook is required material and includes the graphics and illustrations used in the classroom and more. It serves as a reference manual to the student after the class. Students completing the class will receive a USCCA certificate that is recognized by many municipalities as meeting the Pistol safety class requirement for Pistol Permits and Concealed Carry Licenses. Call 1 800 506 6994 or click on the following link for more information. You may register at this link by pay pal or credit or debit card. You may also register by mail.  Specifiy which class you are registering for and Send your name, address, email and phone along with a Check or Money Order payable to Defenseinstructors.com. Registration required to reserve a place in the class. This USCCA course is taught by a USCCA Certified Instructor. Price Includes  Resourceful Training Textbook.  Range Cost is $25 and can be paid here or at class time. Firearms available for range exercise for those who do not have one.  Students who have not yet received their NY permit will schedule range session when they receive their permit from their county sheriff. 
$135 ($160 with Live Fire Range Session, Reccomended!) See dropdown menue below for spouse discount.  Includes Catered lunch and a valuable resource textbook.
Skaneateles/Auburn/ Syracuse, New York
Classes follow COVID 19 guideline:   Classes now Enrolling for 2022. Please contact us for detail (800) 506-6994, 
Instructors:  Classes will be taught by  USCCA Certified Instructors.
Ladies Only Class #1, Let us know if you are interested in a Ladies class and we will send you an email. Check back for the next class:  1day seminar format, Bass Pro Shop, Auburn, NY, 9:00 AM to 5PM.  $135.00 includes Training Textbook and catered lunch.  A Single Range Session will be scheduled once class starts to accommodate class participants. ( Additional range sessions can be scheduled)This class is  designed to address Ladies Self Defense training.  Classroom only $135.00; Class with Range Session, $160.00.  
Note: Discount Available for Spouses or couples attending class together.   Co-Ed Class with Discount, Next classes will be held Saturday, September 17, 2022 & October 15, 2022; (9:15AM to 5:30PM).  $135 includes Training textbook and catered lunch.  A single range session will be scheduled once class starts to accommodate class participants.( Additional range sessions can be scheduled; Range sessions for non permitted students are scheduled when student receives permit from their local sheriff).  Classroom only $135.00; Class with range session, $160.00. See Drop Down Options at Checkout for Couple's Discount.
Choose class below.  Purchase Range Session by adding to class purchase. (Can also purchase at class time) Firearms available for those needing them.  If you are going to purchase a handgun, it is suggested you wait until after attending this class!  To register by mail, Send name and address check or money order to Defense Instructors, PO Box 748, Skaneateles, NY 13152.  Specify class for which you are registering.  
NOTE:  We process credit and debit cards via PayPal.  To use credit card click on "Pay with debit or credit card".  Pay Pal collects your name address and email and sends it to us for registration purposes.  Thank you!
To separately Purchase Range Session. $25.00 per person range fee (For students paying range fee separately from class registration) Sessions will be scheduled to accomodate class participant's shedule. NOTE: Students who do not yet have their permit will be scheduled when they receive their permit from their local  sheriff.